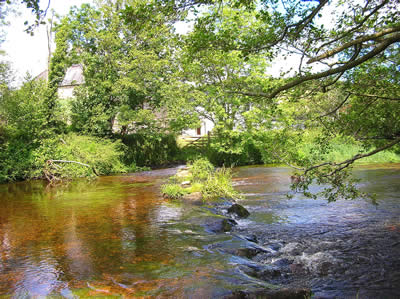 The 2022 Season
The 2022 Season
29th June
The river levels have been low for the past month which has made fishing tricky. Colin Roberts, Richard Jackson and Nick Evens have all caught sea trout in the past few weeks. Special mention goes to Sharif Adams who caught a fine 22" sea trout.
No reports of any salmon as yet.
Brown trout reports have been steadily coming in, visiting anglers Steve Ellis and Peter Gavan had a productive trip with several fish each to 14" mainly on dry flies.
As I write this, the river has risen overnight and there is some more rain on the horizon so hopefully this brings some more fish into the system.
1st June
Reports are starting to trickle in more regularly now with sea trout being caught along the length of the fishery. Richard Jackson (2lb), Gus Jarrold (3lb) and Mark Durden-Higgins (2lb and 2lb 10 oz) all caught fish in the past couple of weeks. Still no reports of any salmon captures.
Brown trout fishing has proven tricky with the low water levels, but both Chris Rowberry and Harry Chance caught fine fish of 15″ in length. Reports of mayfly and caddis hatches have been sent in, a lot of the brown trout caught have been on dries imitating these insects.
26th April
The 2022 season is now well underway. Reports of brown trout catches are trickling in from various members and day ticket anglers. Notably, most reports mention how good the hatch is during sessions. With the weather starting to warm up and the non-angler bank pressure still fairly low, now is great time to be out enjoying some brown trout fishing.
The first sea trout has been caught by Colin Roberts. Colin opened his season with a solid fish of 3lbs.
Keep the catch returns coming in to catches@upper-teign-fishing.org.uk